Hi, I'm
Diane

.
Entrepreneur, Business coach, Author, Podcaster, & Artist.
Currently, my time is dedicated to my business, Balanced Bites Wholesome Foods, my ceramics art journey (which I document daily via Instagram), and my Marketing Essentials program students.
From the time I was in college I was running businesses, whether as a student, as a side hustle, or as a full time job. Being both a business owner and a creator is part of my fabric – and I love teaching and coaching others on their journey.
For the past decade, I have been known as a multiple New York Times bestselling *diet* book author and former co-host of an 8-year, top 20 health podcast (The Balanced Bites Podcast), but after deep thought and introspection, I've made a shift away from that work as an act of self-care.
I am no longer focused on sharing health or nutrition advice in publications or via social media. To hear about my shift and journey to this place, you can listen to the first 44 episodes of the Full Plate Podcast that I co-hosted as they detail my journey and much of my shift in perspective.
That said, I will always love and share food from a culinary and taste perspective – and I created and founded Balanced Bites with an aim to make life easier and tastier through our amazing products (organic spice blends, olive-oil based dressings, frozen meals, and more). Our customers are some of the best, coolest, and nicest folks around.
More about me… I'm originally from the east coast (NJ) and live in San Francisco with my husband @fullbodyfix and our two fur kids @harperandmason_. I'm a lefty, enneagram 8, INTJ, and I LOVE big, well-made salads as much as I love a perfectly cooked steak and some French fries.
Current Projects
A hands-on, nuts-and-bolts marketing program for entrepreneurs and small business owners.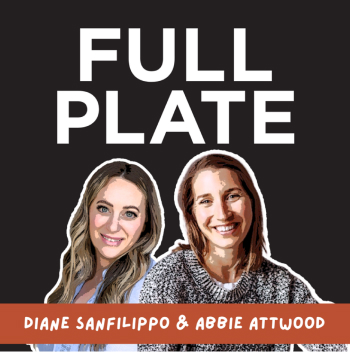 My most recent podcast, focused on body liberation within the anti-diet paradigm. I co-hosted through episode 44 and the show continues on with new episodes every Monday.
My brand, Balanced Bites Wholesome Foods creates hand-made, artisan-quality products to help you make mealtime easier.
Past Projects
Driven, my most recent podcast about entrepreneurship and owning and operating a small business.
Build a Badass Business, my first podcast dedicated to small business building, marketing, and social media.
This workshop was created to help participants identify areas in their lives with better boundaries would bring more peace.